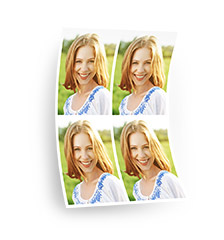 Officially good-looking
Nobody thinks they look good on their ID pictures! We always mess them up at the machine, but those are the pictures we use the most and we can't change them that often! Two good reasons to use the Pixum ID Photos! You can finally choose your favourite digital picture of yourself to create your Wallet Size ID photos. Just upload it and we will turn it into 4 ID Photos ready to use for any of your papers!
Wonderful! What amazing service! My photos arrived this morning & I'm delighted with the results.

Alison Hoskins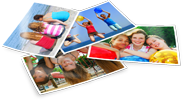 We are giving you 25 free prints for your first order!
125 free prints in 5"x3.5" or 6"x4" format (excl. postage) for new customers with their first order.