Silicone Case for Huawei
Honor 20 Lite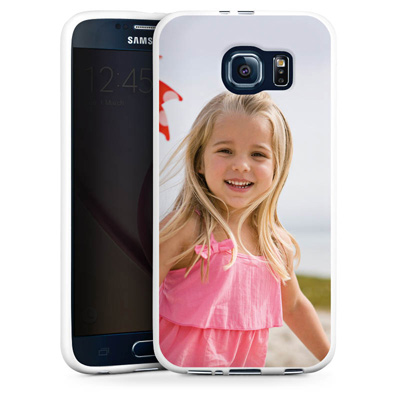 Image similar
Your Silicone Case for Huawei
Honor 20 Lite:
You might also like these smartphone cases
The Pixum Silicone Case - flexible and durable, for every occasion
Nowadays, for many people it is hard to imagine a life without smartphones. It's always at your side, and put to use at almost every moment of the day. That means it's all the worse when your important and expensive smartphone slips out of your hand, or just gathers scratches and bumps from daily activities.
Shock proofing your smartphone with the Pixum Silicone Case
With a Pixum Silicone Case you protect your precious smartphone in style. The case lessens any damage dealt to your phone from dropping or bumping it with its durable silicone material. At the same time, the silicone gives the case an anti-slip surface, providing a firm grip, and preventing your phone from slipping off tables or out of your hand.
With your own photo and design, very flexible
The Silicone Case is made in a special process which ensures an impressive fleixibility. The material snugly fits around your smartphone and helps increase its lifetime. Moreover, you can create your very own design for your mobile case, using your own photos. Create the smartphone Silicone Case that you've always wanted.
Discover creative ideas & tips
Photo collages for your phone case
Why choose only one of your favourite pictures, if you can create a beautiful photo collage with all of them for your phone case?
Imagine the possibilities
Explore your creativity by viewing the inspirations and ideas. Our Pixum smartphone cases can be designed according to your wishes with any images.