25 FREE PRINTS*
Fast. Brilliant. On premium photo paper!
Print your 10cm-photos with the best service available!
Simply enter the voucher code at checkout in the basket!
Your voucher code* is:
Order 25 prints* here!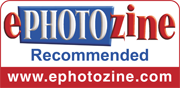 Top quality
High-quality materials
Brilliant colours
Constant quality control

Quick delivery
Your orders will be dispatched quickly and securely with one of our shipping partners.